Anyone here gotten into game development with HTML5? I've written partial implementations of Pong and Battleship in HTML5 using the Canvas feature.
Here's my Pong program on Pastebin:
https://pastebin.com/GtzAFG4j
And here's a screenshot of it running: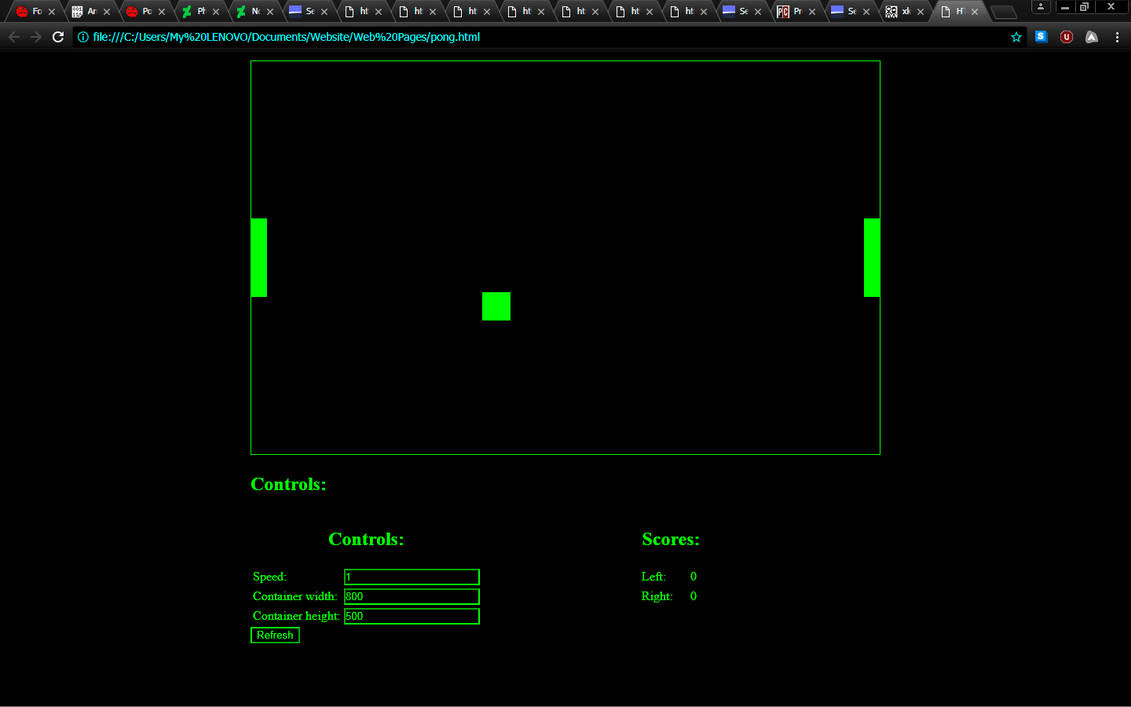 I've got the animation part mostly working, but I haven't written any of the actual controls to move the paddles.
I kinda like the idea of HTML5 game programming. It seems cleaner and more elegant than Flash for some reason. Probably has to do with the fact that its' all in textual format, so it's less bloated that way.
I haven't worked on this in a few weeks though. I did some serious HTML5 game programming for a couple nights and then abandoned it for other things. I'd like to go back, because I feel like this language has a lot of potential and game development in HTML5 could be incredibly fun and enjoyable. I wanna hear what people have to say about HTML5 games (from the development perspective). Help motivate me to start back up again.